Lifestyle
September 28, 2023
Autumn interior design trends
The evenings are atmospheric, the mornings are brisk, and the interior of your home is ready for a revamp! Autumn is a great time to inject some cosiness back into your home, so grab a mug of something warm and take a look at these top interior design tips to help you welcome in the new season…
Use an autumnal colour palette
Bring your living room or kitchen to life with a few accents of autumn's most brilliant colours. As nature adorns itself with rich tones of orange, gold, and red, implement these warm hues into your home through the use of textiles, accent walls, and accessories. Consider incorporating burnt sienna, deep burgundy, or mustard yellow in your cushions, rugs, and throws.
Embrace imperfection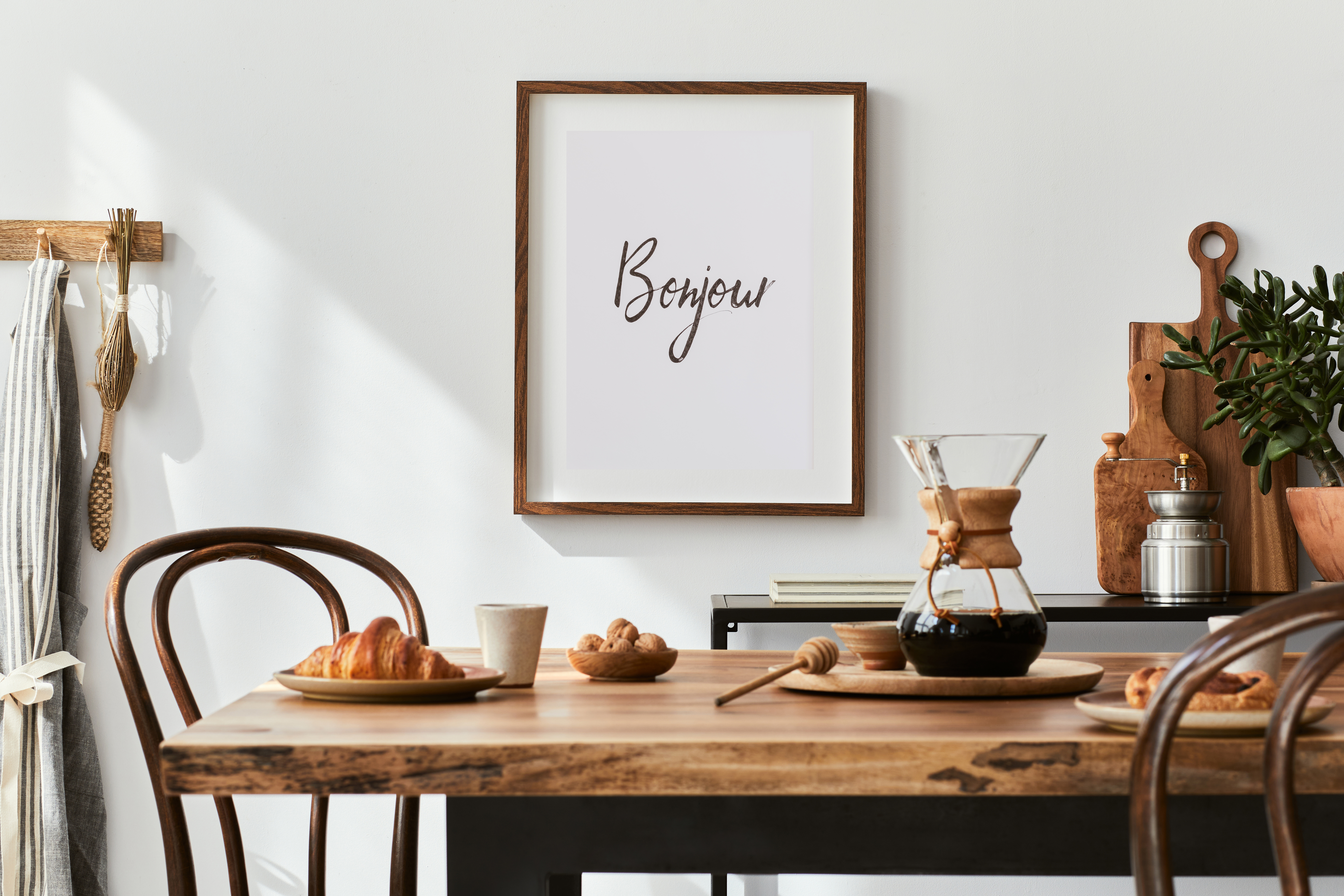 The airiness of minimalist layouts simply screams summer, but as autumn rolls around, it's time to incorporate rustic elements into your interior design to capture the essence of the season. Wooden furniture with natural finishes and exposed grain can add a touch of earthiness and warmth to your home. Consider adding vintage touches or DIY crafts to infuse your space with a personal and authentic feel.
Section off a spot for reading
Autumn is the perfect time to indulge in a good book while wrapped in a blanket. Create a cosy reading nook by placing a comfortable armchair by a window or near a fireplace. Add a side table to hold your favourite books and a soft, glowing lamp to create the ideal ambience for a relaxing reading session.
Decorate with the outdoors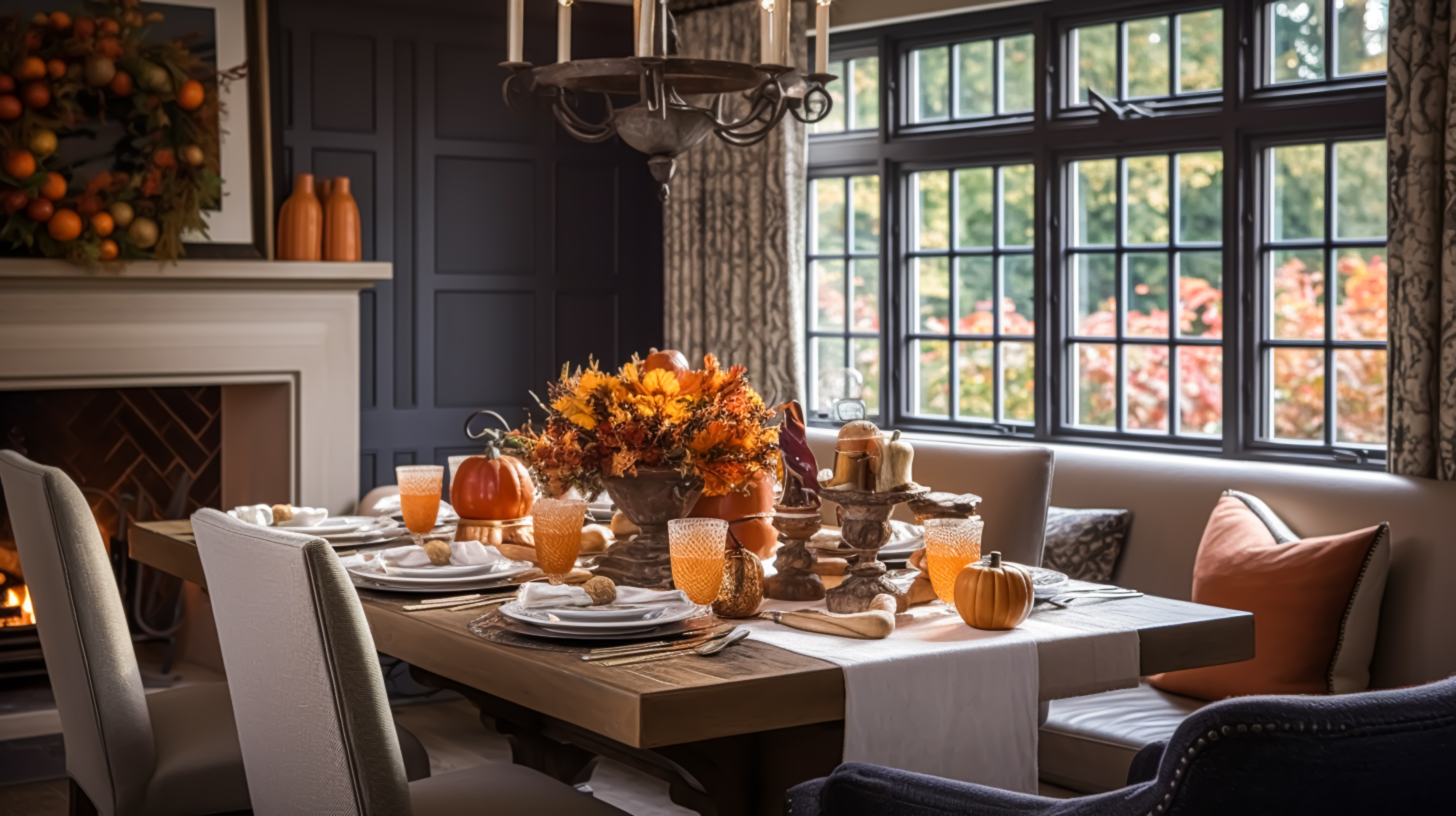 Incorporate elements from nature to bring the outdoors inside. Autumn is the season of abundance, and you can reflect this by punctuating your spaces with dried flowers, pinecones, and autumnal wreaths. A bowl of seasonal fruits like apples, pears, or miniature pumpkins can make for a delightful and vibrant centrepiece on your dining table or coffee table.
Cosy textures and fabrics
To create an inviting and comfortable space, experiment with different textures and fabrics. Opt for plush, velvety cushions, and soft knitted blankets to add warmth to your sofas and chairs. Consider layering rugs with different textures, such as wool or faux fur to create a welcoming and luxurious feel underfoot.
Use candlelight for ambience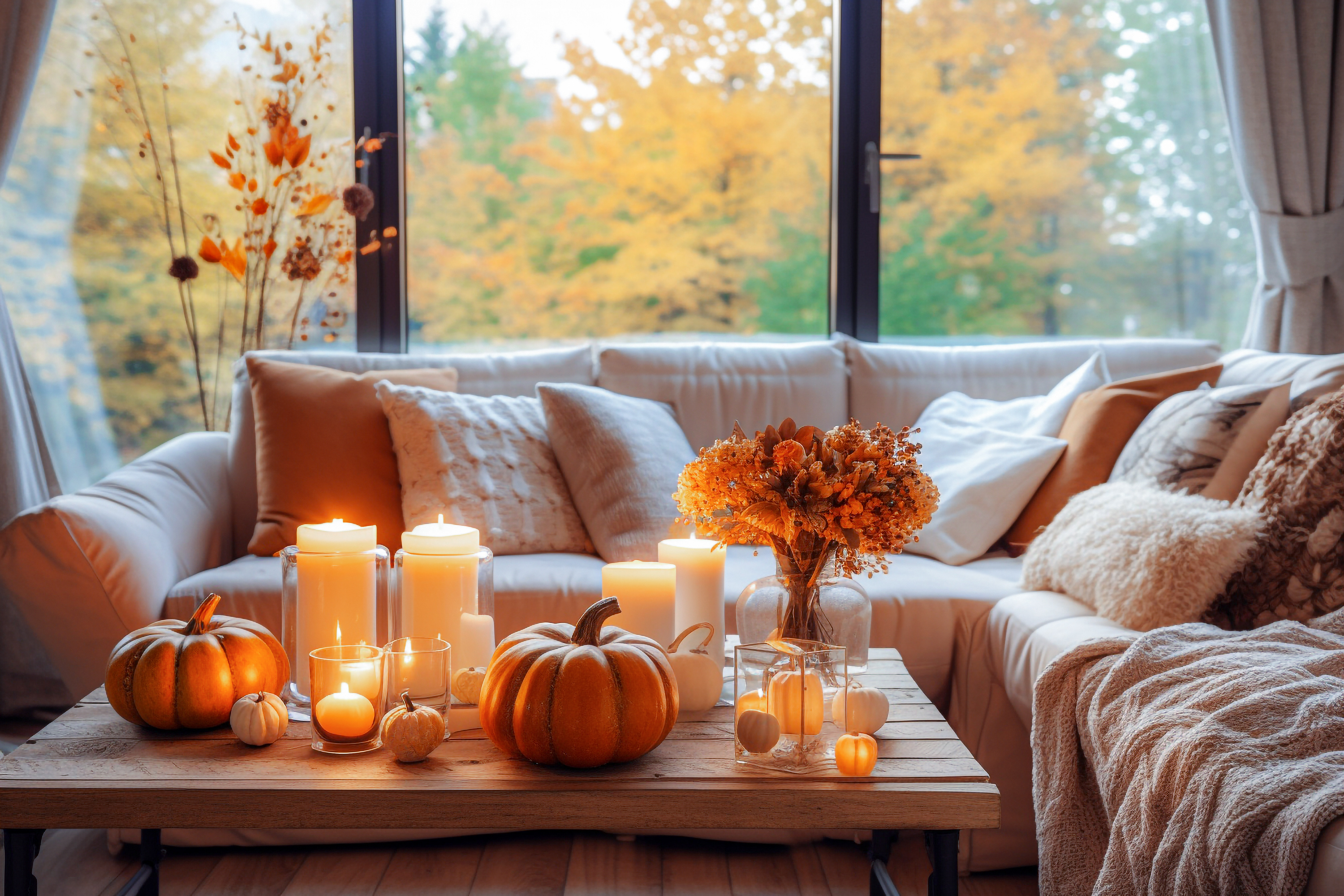 As the nights draw in, bring a warm and intimate atmosphere to your home with the gentle glow of candles. Place scented candles in autumnal scents like cinnamon, vanilla, or spiced apple to add a delightful seasonal aroma to your living spaces.
Seasonal finishing touches
Switch out your summer art and décor with autumn-themed pieces. Hang artwork that showcases fall landscapes, wildlife, or simply seasonal phrases in beautiful calligraphy. As things really start to cool down, consider swapping out lightweight curtains with heavier ones to add an extra layer of warmth and privacy.
Are you looking for your dream home this season? Contact your local Guild Member today to get started on your journey.