Lifestyle
October 6, 2023
Cosy tips to reset your home this autumn
As summer gently fades away and we welcome in the cosy embrace of autumn, coming home takes on a whole new meaning. What was our place to entertain and recharge in the summer, is now our calm and soothing retreat from the bracing outdoors. If you're a lover of all things bright and cosy, here are our top tips to renew your home this autumn:
Cosy scents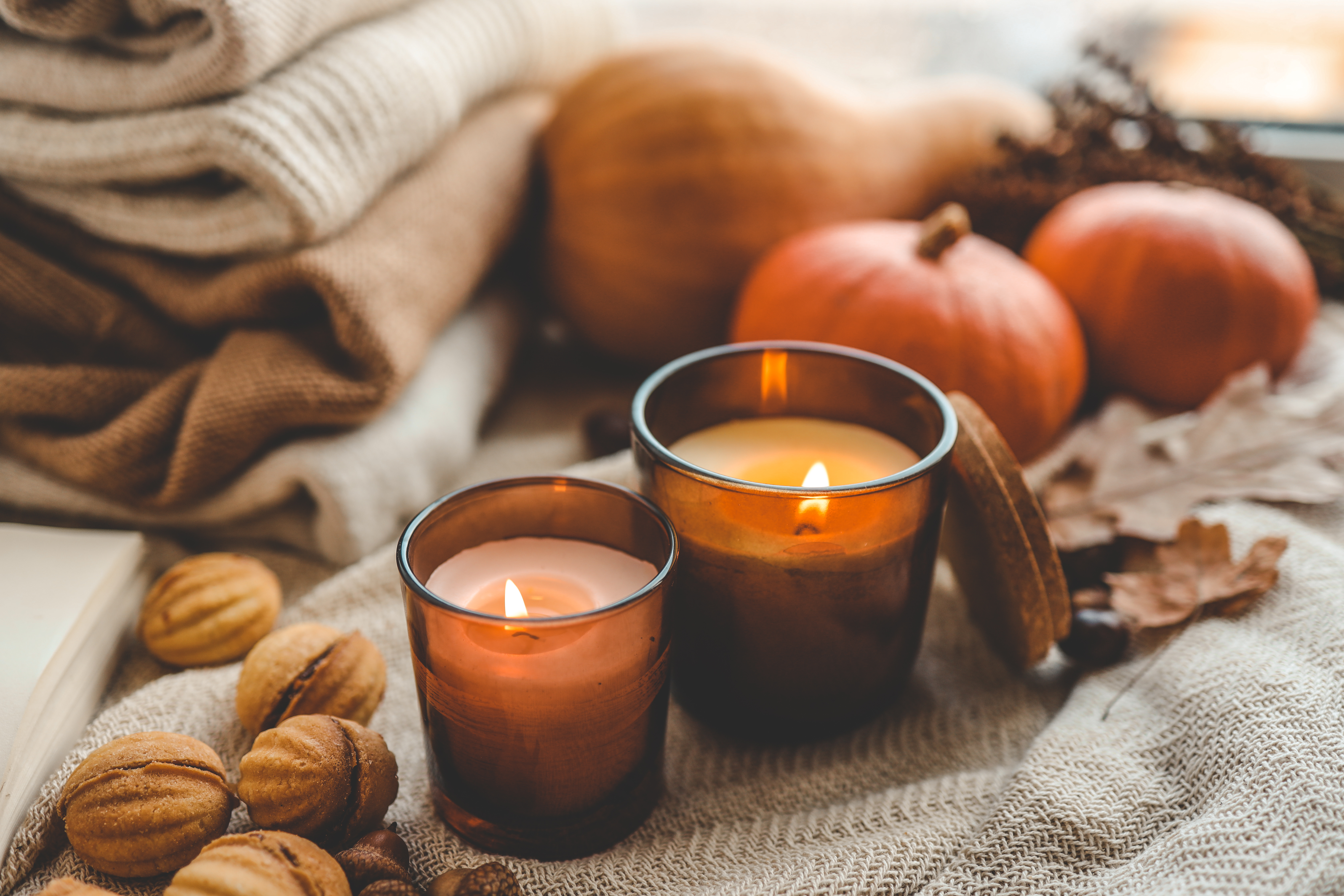 While summer scents are light and airy like fresh linen and Eucalyptus to reflect the outdoors, the most beloved autumnal scents are rich and heady like vanilla, cedarwood and pumpkin spice.
Introduce cosy smells with soy candles, wax melts, and reed diffusers. You could even go one step further by simmering some fruits and herbs on the stove to capture the essence of autumn and mark your whole house with your favourite seasonal smells.
Enrich your walls with artwork
There's no more seamless way to implement a pop of colour into your home than by hanging a piece of eye-catching artwork. Look for impressionist landscape prints for that soft yet colourful look, perfect for autumn.
Prepare for the cold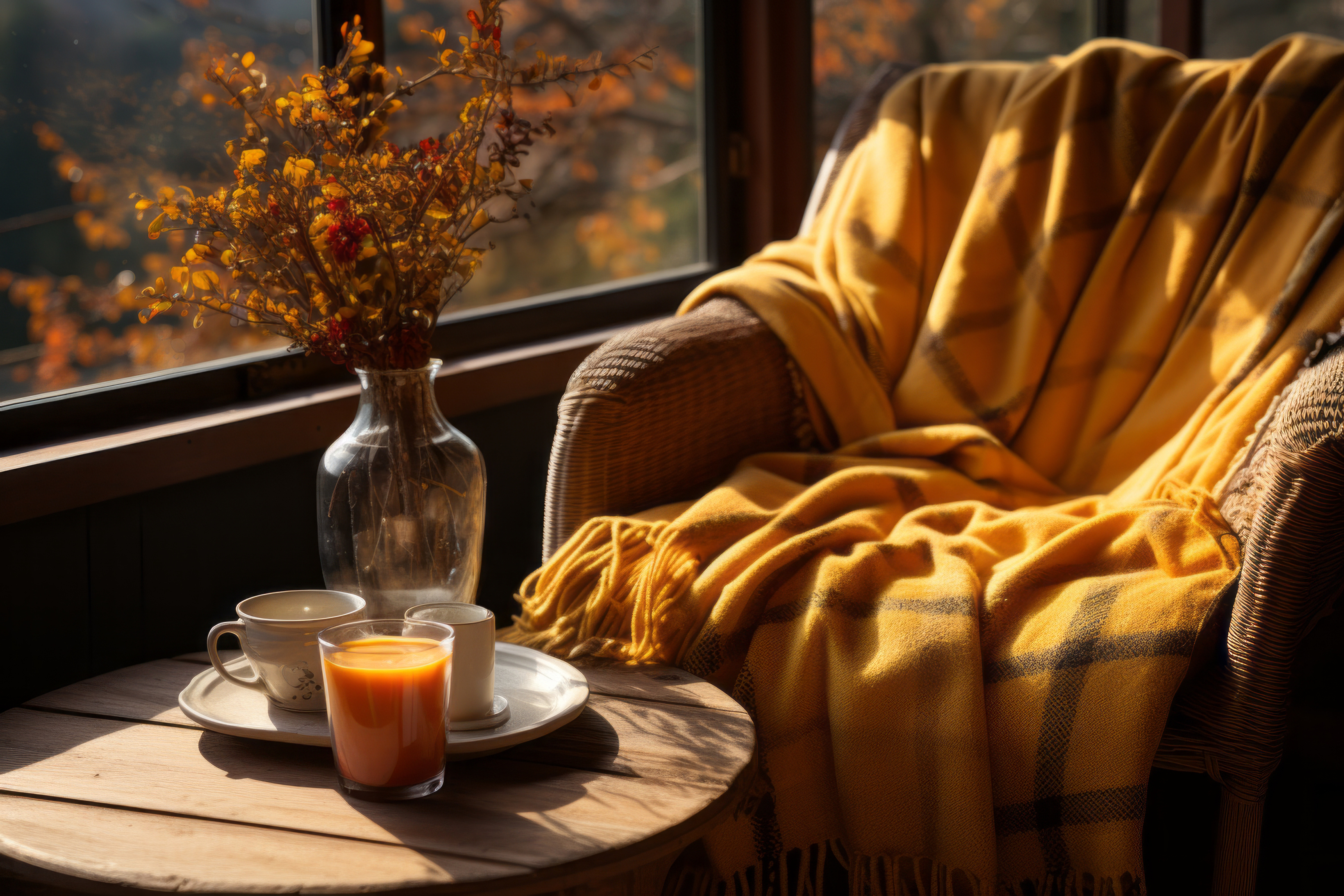 Blanket season is upon us, so get your sofas and beds ready with chunky cable knits, plaid blankets, and fluffy throws. If your bedroom is ill-equipped for chilly nights, layer up your bedding with throw cushions, blankets, and an appointed cuddly toy to tie the whole thing together.
Autumn marks the beginning of home-cooked dinner season, so make sure the seats at your dining table are ready for frequent use. Assess the situation, could a few pillows provide better back support? Could a hard bench benefit from a fluffy throw? Would seat protectors add a nice touch of colour and comfort? Whatever your choices, take inspiration from Scandinavian design, where hard meets soft to evoke a sense of cosiness.
Refresh the carpet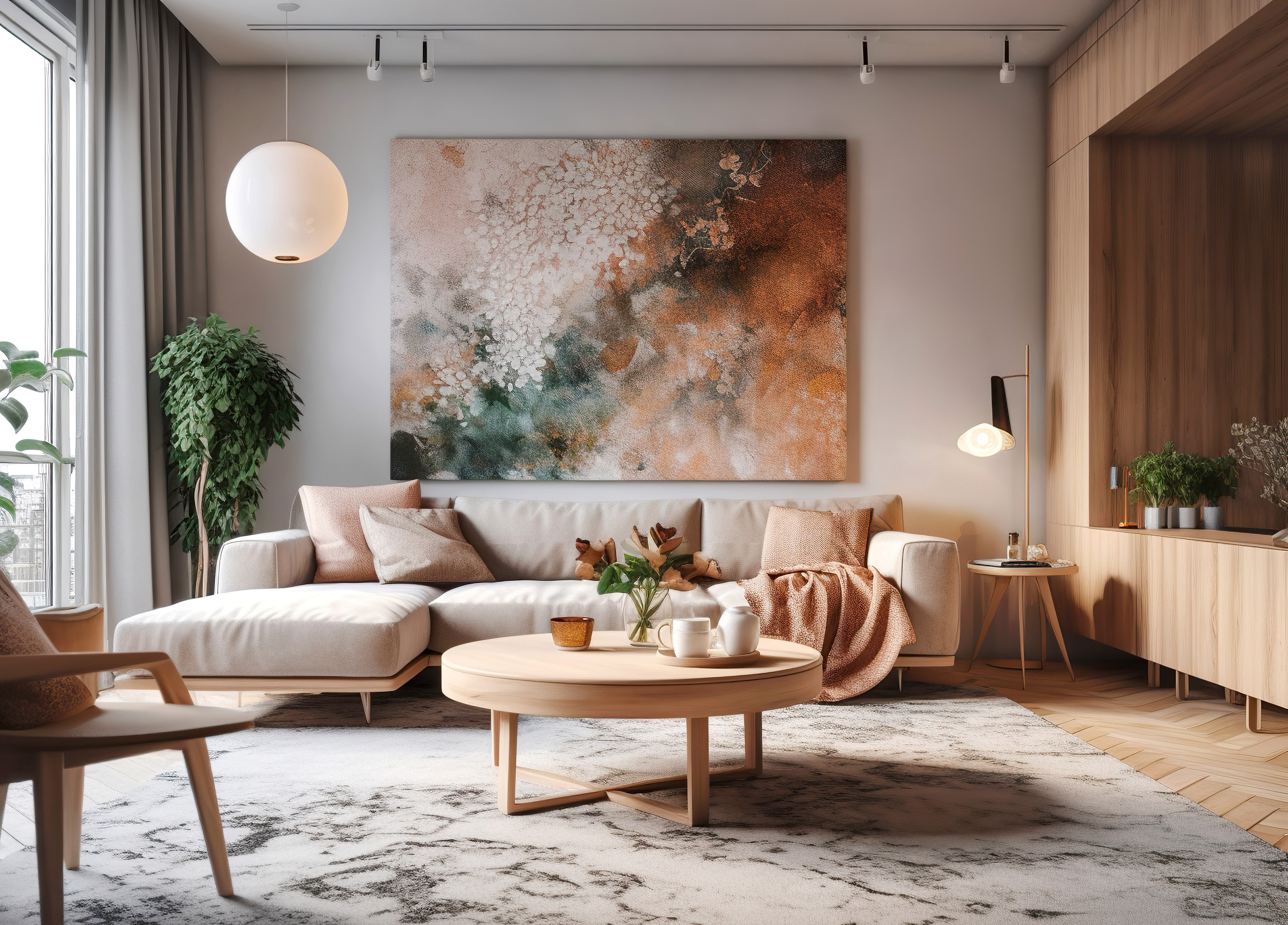 There's nothing more inviting than a soft carpet or rug at your feet on a cold day, and the season of renewal is a great time to bring those fibres back to life. Baking soda is an excellent go-to solution for reviving your carpet or an old rug. Not only does it have cleaning properties, but it will also remove odours and bring up down-trodden fibres. Apply a generous amount and then use a stiff brush to work it in.
Is your entryway primed for heavy coats, thick scarves, and muddy boots galore? If not, set up an organised and welcoming space by cleaning out any shoe cupboards, setting up a coat stand and implementing some hooks and shelves. Finish the whole thing off with a durable welcome matt and you'll thank yourself come winter when guests pile in with the outdoors caked to the bottom of their shoes.
Are you keen to get moving this season? Get in touch with your local Guild Member to start your search.