Lifestyle
October 20, 2023
Autumn interior design tips inspired by nature
Autumn's outdoors are nothing short of glorious. From streets punctuated with fallen leaves to dark landscapes split with the atmospheric colours of a cool sunset, it's no wonder that the season of renewal is many people's favourite time of year. If it's time for a transformation in your home, you can bring some of this magic indoors by taking inspiration from nature, here's how:
Brown and gold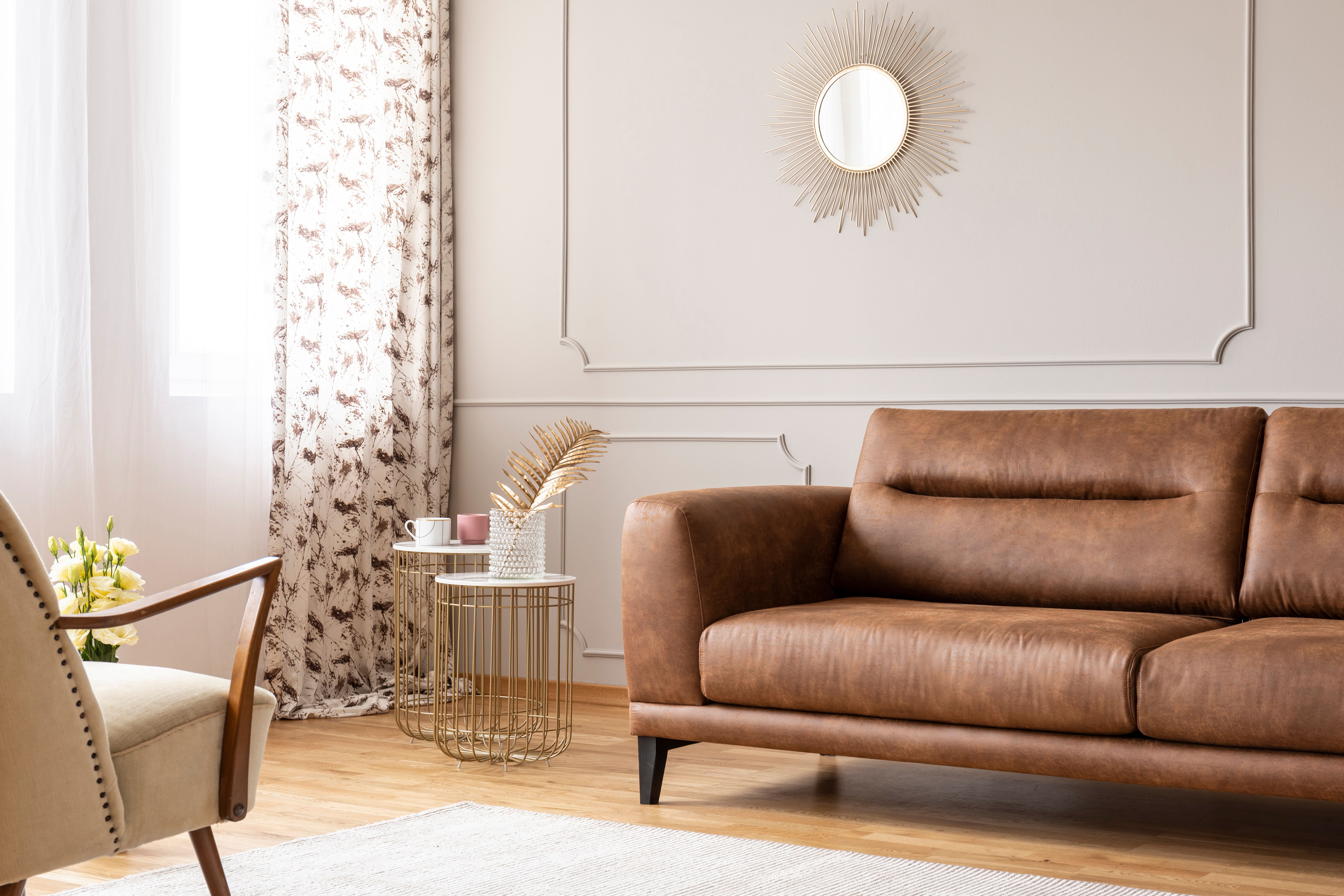 The natural pairing of the golden hues of autumnal leaves and the earthy tones of tree bark is a great look for your home. Pair natural wood textures with golden embellishments to offset the rustic look and add a touch of elegance.
Autumn is no season for polished, sleek materials. It's time to get cosy with natural textures like cane, wicker, and rattan. Balance out the roughness with some fluffy blankets and soft pillows and lay down a woven rug to really bring together the farmhouse theme.
Leaf wreaths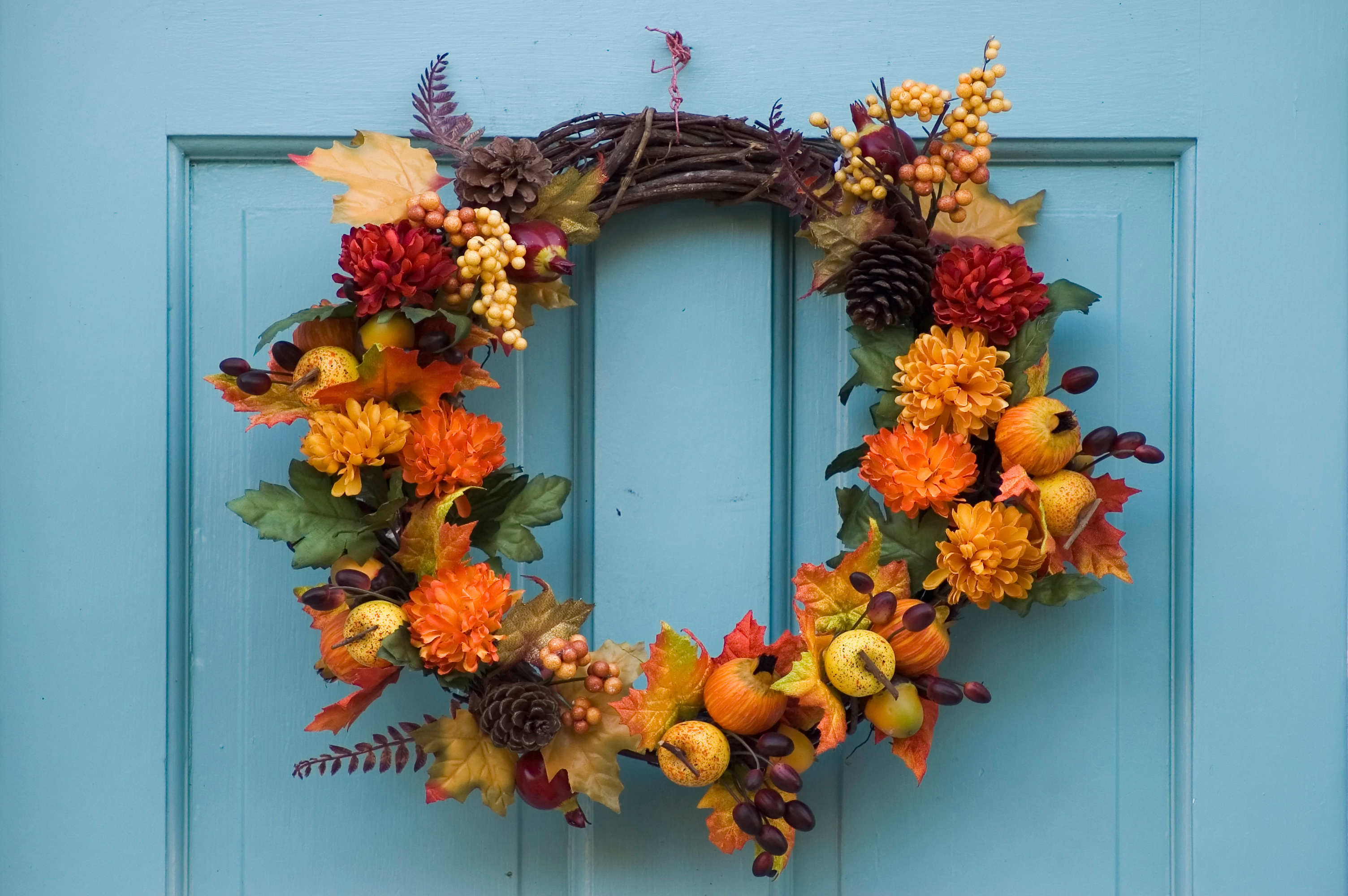 An autumnal wreath is the perfect way to welcome guests into your cosy home. There's no reason why festive wreaths should be confined to Christmas. Use faux outdoor foliage and a hot glue to create your own.
While potted plants and flowers are synonymous with summer, it might make even more sense to surround yourself with indoor plants over the colder months. Incorporating vases of fresh plants can help ease the transition into the colder months, while also maintaining the brightness and freshness associated with summer.
Bring out the pumpkins and Jack-O'-lanterns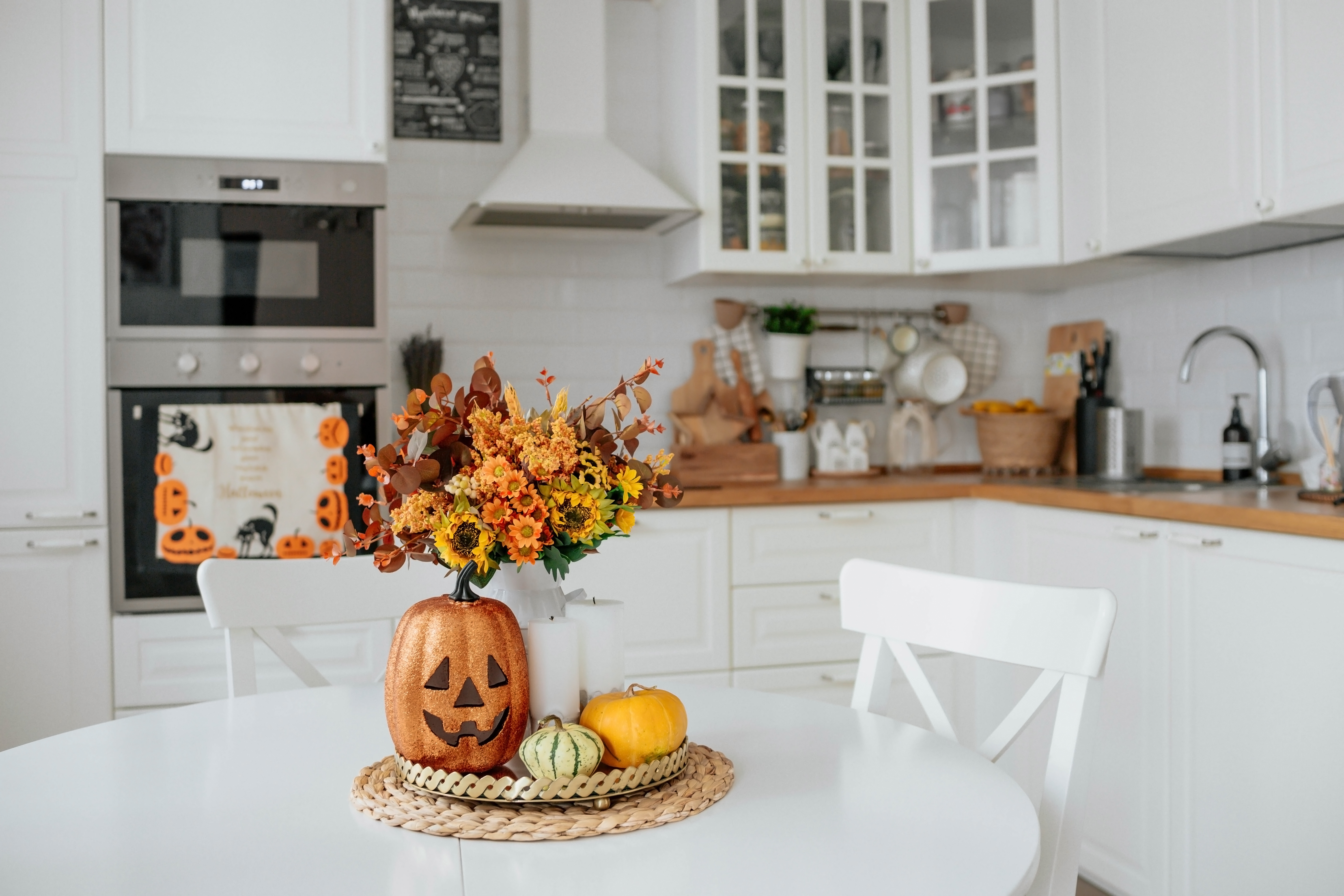 Make the most out of pumpkin season by bringing the versatile fruit of autumn into your home. For a farmhouse style, layer up on pumpkins of varying shapes, sizes, and colours to create lovely centrepieces and accents. If you're a fan of Halloween, it's time to get carving out some fun faces and patterns to light up during those cosy, ambient evenings.
Decorate open shelving with foliage
Add a touch of seasonal joy to your bookshelves with outdoor-inspired trinkets and twinkling fairy lights. Scented pinecones, dried flowers, and miniature pumpkins make your home look and smell great. For a natural centrepiece, fill a wooden bowl with seasonal fruits like apples, pears, or clementines.
Cosy textures and fabrics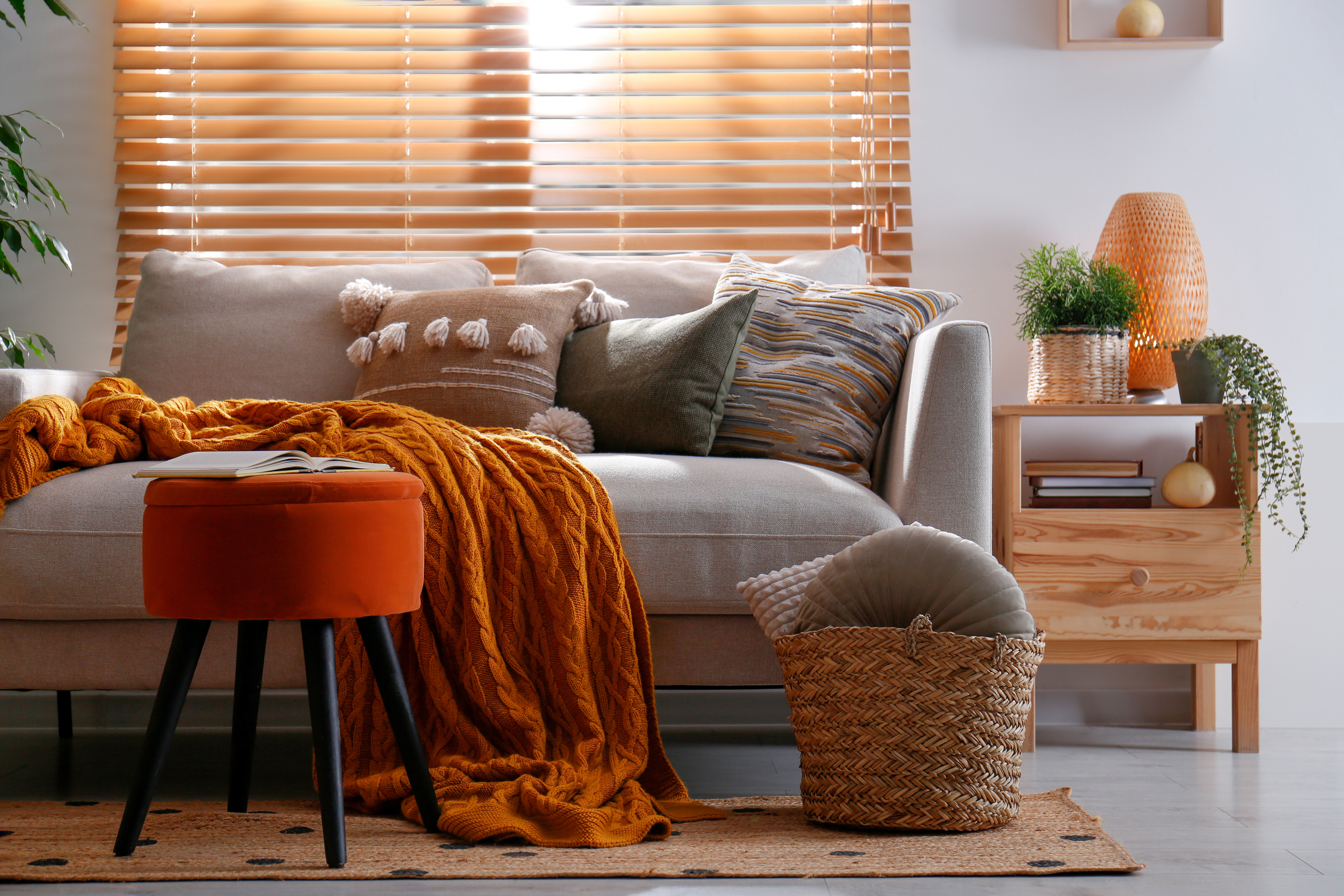 To create an inviting and comfortable space which mimics nature, experiment with different textures and fabrics. Opt for plush, velvety cushions, and soft knitted blankets to add warmth to your sofas and chairs. Consider layering rugs with different textures, such as wool or faux fur to create a welcoming and luxurious feel underfoot.
Are you looking for your dream home this season? Contact your local Guild Member today to get started on your moving journey